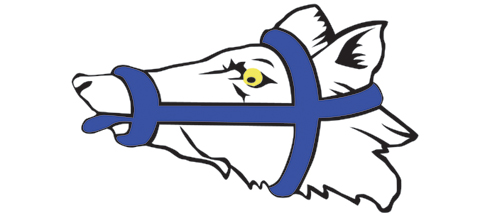 Following European settlement, the fields of Balmain were decimated by an introduced wolf which attacked the local fauna and drove the occupying Gadigal and Wangal people to adjacent areas.
Within a few years the wolves had accounted for all the local kangaroos, rock wallabies, bandicoots and drop bears located on the Balmain peninsula surrounded by Port Jackson, adjacent to the suburbs of Rozelle to the south-west, Birchgrove to the north-west, and Balmain East to the east.
With preservation in mind the settlers introduced 'muzzling' of their wolves and went about a 2 year program to muzzle all the wolves of the area.
The Balmain muzzled wolves became an example of how an introduced species can live in harmony with the locals. A bit like Balmain Rugby living in harmony with the local established League teams you could say.
When Balmain Rugby Club was reintroduced to the local community there was only one name they could adopt – the Balmain Muzzled Wolves!
For more information on the ferocity of wolves check out this youtube video. Or for more general info follow this link to National Geographic